4 Ways to Develop Your Strategic Thinking Skills
Recall the last time you attended a strategic planning meeting for your company? You likely had to solve a problem or meet a goal.
Strategic thinkers are essential in the modern business world because they can change the way a company works.
Want to be a better strategic thinker? Great news! With the right approach and practice, it is possible.
Here are four ways to improve your strategic thinking skills, so the next time you're involved in a corporate strategy meeting, you can ensure your contributions are noticed.
What Are Strategic Thinking Skills?
Strategic skills are any skills that make you think creatively and solve problems.
These skills are the backbone of success, and a brand lacking them will eventually fail to meet, or even anticipate, business objectives.
Strategic skills are also essential if a business has a long-term plan, especially if it is highly time-sensitive.
Types of Strategic Thinking skills
Analytical Skills
To help your organization reach its goals, you must analyze various inputs about your organization's current situation.
These include financial statements, KPIs, market conditions, emerging trends, and internal resources allocation.
This analysis allows you to create a business strategy that aligns with your organization's current reality.
Problem-Solving Skills
A good business strategy is often used to solve problems or address challenges, such as missed financial targets, inefficient workflows, or an emerging competitor.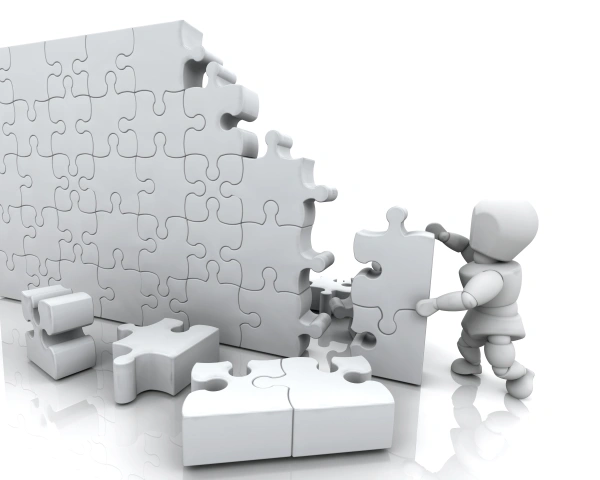 A strategy that addresses the dominant challenge you face requires you first to understand its possible solutions. From there, you can come up with a plan that solves it.
Communication Skills
Strategic thinking requires solid communication skills.
To develop a good corporate strategy, you must communicate complex ideas to internal and external stakeholders, collaborate, build consensus, and ensure everyone is aligned and working toward shared goals.
Planning and Management Skills
If you can analyze information, understand problems, and identify solutions, you are on your way to being a good strategist.
Now, you need to be a good planner. Strategic planning involves implementing your ideas.
Ways To Improve Strategic Thinking Skills
1. Ask Strategic Questions
Differentiate yourself from your peers by asking more strategic questions to make you a better planner and use the skill throughout your career.
Strategic questions are the keys to unlocking a problem or idea. They help you understand your current situation.
They might relate to launching new merchandise, beating a competitor, or shaping your business for improvement.
It's similarly significant that your questions relate to your role and responsibilities.
Examples of strategic questions you may ask include: How can you strategically position yourselves to enter a fresh market and the direction for growth for each of your products or services.
2. Observe and Reflect
Just as we asked strategic questions, we must also answer and address them. To do so, we must observe current situations and reflect on them, thus ensuring that any strategy we conceive is based on current facts.
For example, if your company is losing market share among its traditional customers and gaining it among new ones, it's easy to assume why. But don't jump to conclusions.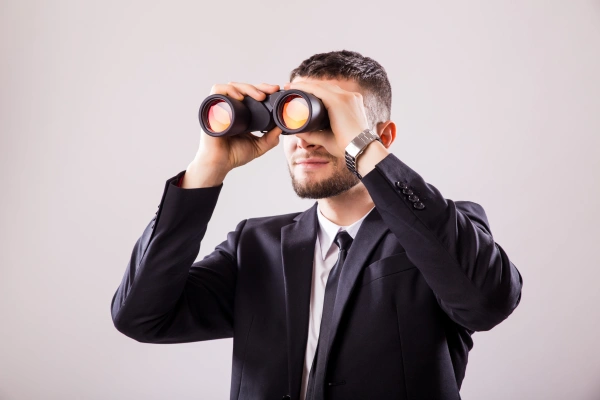 Don't make assumptions. As you plan your corporate strategy, collect as much information as you can to use in the process.
For example, you could conduct interviews with new customers to learn what jobs they hire your product to do.
New customers are the spark of life for any business. Understand why they're attracted to your product.
Then, tailor your business strategy and product development to meet their needs.
3. Keep an Open Mind
If you've decided on a business strategy to help your company reach its goals, look at things from a different perspective. Try to find alternative ways to achieve your goals and avoid overlooking other possibilities.
You might be tempted to think that your ideas are perfect, but that's not always the case.
To strengthen your thoughts, you should play devil's advocate. It can allow you to identify weaknesses in your strategy before anyone else does.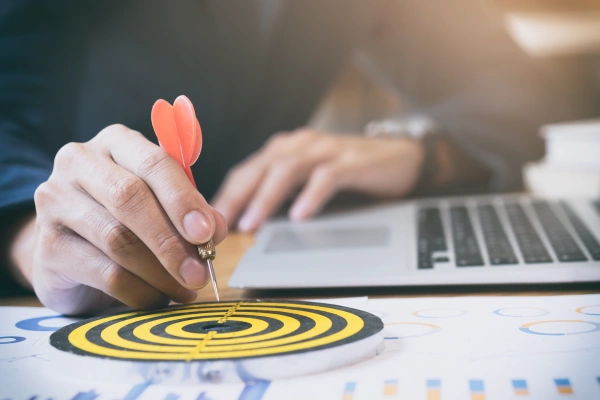 It will also give you the stamina to defend your ideas and explain your strategy to others.
To strengthen your strategy, you'll want to anticipate arguments against it. You can do this by playing devil's advocate with your ideas.
It can also help you develop communication skills, which you'll need to defend the corporate strategy.
4. Formal Training
You can improve your strategic thinking skills by practising the above methods.
However, if you need to ramp up skills to address a pressing need quickly your organization is facing or finally launch your own business, formal training might be your best option.
Conclusion
Business people must cultivate a strategic mindset. The way to do this is through self-exploration, critical questioning, and training.
Strategic thinking is an advantage. It means being able to think more clearly, rather than just knowing information.
You might not have all the answers, but strategic thinking skills can empower you to spot new opportunities, address problems, and plan for future success.
Study With Us!
We offer practical courses in various areas of business. Our instructors have at least 10 years of practical experience in their fields.
Explore Our Featured Courses