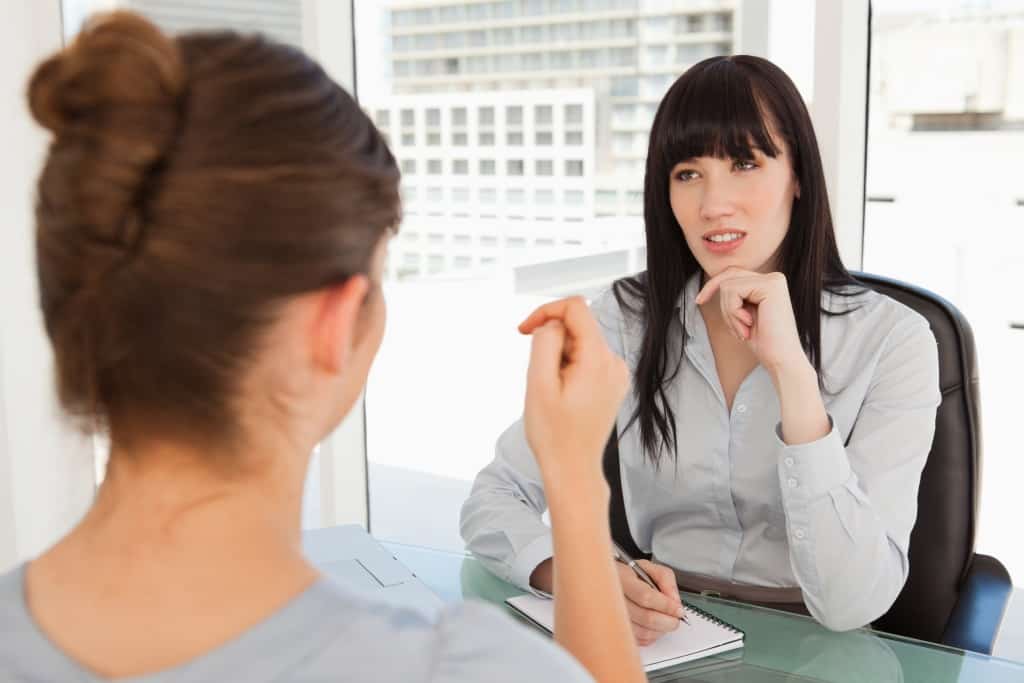 Practical strategies to recruit, select, and retain the best talent on the market
This course allows you to gain competencies to perform staff recruiting and selection internally, and avoid paying 20% to 45% of employee's annual salary in commissions to recruiting and executive search companies. This course is for you if you want to:
Enhance your interviewing expertise.
Position your company as a top choice for employment.
Attract and select top-notch candidates who will demonstrate exceptional performance in the workplace, and help your company to grow.
Leverage the Strategic Recruiting Framework to perform a 360-degree assessment of candidates' competencies.
Ensure that the alignment of candidates' goals  to your corporate goals, as a result – achieve a happier workplace.
Achieve a happier workforce.
Reduce churn, and improve profitability.
Gain a better competitive position by attracting and retaining high-performance employees.
Obtain in-depth insights about a candidate.
Weed out candidates who are just fishing around.
Save 10,000s of dollars in need to re-hire and re-train candidates who didn't meet expectations.
Key Benefits
This course will help you to:
Improve the quality of your new hires, and get ahead of your competition, as your company's profitability and growth depends on the competencies of staff.
Significantly improve your skills in building rapport.
Gain an edge by interpreting candidate's verbal and non-verbal cues.
Significantly widen your horizons about what to look for in a candidate, and how to do it.
Make your recruiting process easier, faster, and much more effective in attracting the top talent.
Avoid common recruiting pitfalls, and save dozens of hours and tens of thousands of dollars per successful hire in recruiting-related activities.
Who Should Attend
This course is open to managers, leaders, and HR staff who want to make better recruitment decisions and build competencies in selecting and recruiting the best talent.
This course will help the participants to:
Hire strategically
Attract the best talent
Effectively perform screening
Gather in-depth insights about candidates when interviewing
Interpret candidates' body language, and non-verbal cues
Select candidates based on the cultural fit
Avoid common recruiting pitfalls that cost companies tens of thousands of dollars
What You Will Learn
Recruiting and selection course is a highly structured, yet deeply personalized content.
Framework and Knowledge Areas
Course overview and benefits
4 steps of the candidate acquisition process
Module 2
Candidate Sourcing, Shortlisting, and Screening
Framework and Knowledge Areas
How to articulate the staffing need
9 techniques to attract the highest quality candidates
How to perform sourcing
How to perform shortlisting
How to conduct screening
Application: Individual Assignments

Create position description
Candidate shortlisting and screening
Module 3
How to Conduct World-Class Interviews
Framework and Knowledge Areas
How to best use 9 most common types of interviews for candidate selection
Interviewer's goals and responsibilities
7 benefits about your company to attract much higher caliber candidates
9 techniques to conduct world-class interviews
Structure of a world-class interview
Application: Individual Assignments
Document 8 specific benefits of your company
Create an outline of your next world-class interview
Draft assessment criteria to assess candidate's questions
Module 4
Candidate Assessment Techniques and Questions
Framework and Knowledge Areas
Overview of the Strategic Recruiting Framework (SRF)©
How to best use interviewing techniques and questions
11 multi-dimensional screening techniques
10 techniques to detect lies
How to conduct personal assessment
4 personal assessment techniques
How to conduct interpersonal assessment
4 interpersonal assessment techniques
How to conduct professional assessment
4 professional assessment techniques
Application: Individual Assignments
Create multi-dimensional screening questions
Create interview questions based on the Strategic Recruiting Framework©
Module 5
Psychological, Non-Verbal, and Verbal Assessment
Framework and Knowledge Areas
Why and how do we look at the psychological profiles of candidates
6 crucial components of the body language to gain insights about a candidate
5 types of verbal cues to pay attention to during the candidate assessment
6 dimensions of the candidate's dynamics to pay attention to, and evaluate
How to assess the alignment of the candidate's goals to those of the position and your company
Application: Case Studies

5 case studies – interviewee and interviewer assessment
Module 6
Interpreting the Results and Making a Choice
Framework and Knowledge Areas
4 most frequent selection pitfalls to avoid
2 crucial items not to pay attention to and ignore during the selection
How to best determine what the experience really is
Selection risks and how to best manage them
Selection tradeoffs and recommendations
7 Interviewing biases that may impact your judgment
How to choose a candidate wisely
Application: Individual Assignment

Assessment of interview biases
Module 7
Background Checks, Offer, and Onboarding
Framework and Knowledge Areas
Background checks, and extending an offer
How to perform the onboarding
Application: Individual Assignment

Create an employee onboarding checklist
Framework and Knowledge Areas
What you have learned
What to remember after this course
Parting thoughts
Bonus Module
Leadership and Management Assessment
Framework and Knowledge Areas
How to conduct leadership and management assessment
3 leadership and management assessment techniques
Application: Individual Assignment

Create leadership and management assessment questions
Faculty
Eugen Spivak

, MBA, PgMP, PMP, CISA, CGEIT, CRISC, CIGE, CPME, FAME, CCME, CCGE
,
provided management consulting and advisory services to clients ranging from Fortune 100 to SMEs (Small and Medium Enterprises) – in public and private sectors. Eugen managed over a hundred portfolios, programs, and projects and oversaw high-performance teams with more than 350 team members. Eugen mentored, taught, and coached more than 10,000 individuals in a majority of business and IT roles. Eugen's bestselling book, "PMO Governance" about how to improve the delivery of corporate strategy, won 10 international book awards.
Daria Sera, MD, MA, DHMHS, DOMP, CH, is an expert in wellness, natural health, workplace relationships, emotional well-being, work-life balance, leaderhip and team-building strategies. Daria helped hundreds of clients to regain their health, well-being, and to improve quality of their life.
The CIIB Learning Journey
During the orientation, you will be introduced to other participants of the class. You will learn how the learning management system works and what are the other learning tools provided.
During other weeks, you will have learning goals established for each week. The goals will include watching video lectures and completing assignments.
You will cover the course materials via video lectures recorded by the course faculty.
Every few weeks, live webinars are conducted by the Course Leaders. Course Leaders are highly experienced industry professionals who can assist with the questions that you may have about video lectures, or assignments.
CIIB Support team will follow-up over email and phone calls with the learners who are unable to submit their assignments on time.
You will continue to have access to the course learning materials and videos for up to 12 months after the start date of the course.
Benefits of Studying at the CIIB
Enhance your professional brand with the industry-leading business education
Build a better business judgement, and acquire the tools to gain a business edge
Cor any questions regarding CIIB, admission and fees, the learning experience, grading and evaluation please visit Common FAQs
Premier Business CoursesCatalog of our current and upcoming courses Each of the courses was created by experienced instructors with at least 10 years of practical experience in the area of their expertise.The course that focuses on team diversity, and motivational...
read more