9 Virtual Interview Tips: How to Ace Your Online Interview
Virtual interviews are becoming increasingly common, and they are proving to be very useful for hiring managers.
Employers can interview applicants from any location as long as they have an internet connection.
They can also go through the candidate's resume and conduct individual interviews with them in real-time.
If you want to work for an organization, you must make an excellent first impression during your Skype or Zoom interview, which requires preparation.
These virtual interview tips are a decent place to start if you're applying for a job or networking with someone who is.
How to Prepare For a Virtual Interview
1. Put the Technology to Test
Check the technology as soon as you consent to a virtual interview to ensure you're ready for success.
Double-check your internet connection, as well as your camera and microphone, to make sure they're all working.
If the image is grainy or an there's an echo, you might need to buy a mini webcam with a built-in microphone.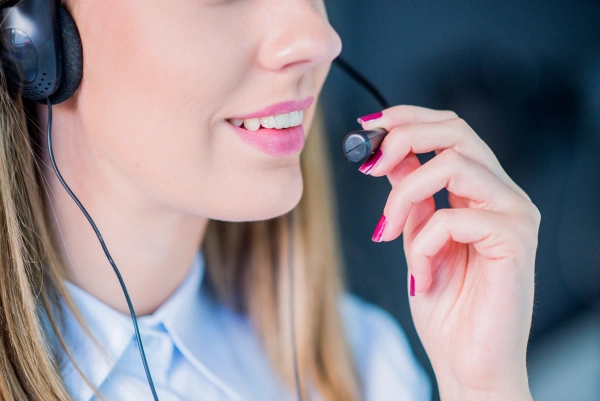 Always test your equipment and internet connection before an interview. When you are interviewing with a potential employer, you want to give a good impression the equipment fails.
If you are unable to conduct a satisfactory interview the interviewer would assume you are untrustworthy and unreliable.
2. Find a Zone and Keep Distractions at a Minimum
It's essential to set the scene and eliminate distractions. Select an interview location that won't be distracting.
It's best to pick a room where you'll have your back to the door and your face to the interviewer. It's also a worthy idea to choose a place that's as quiet as possible.
Be sure your surroundings are neat and tidy.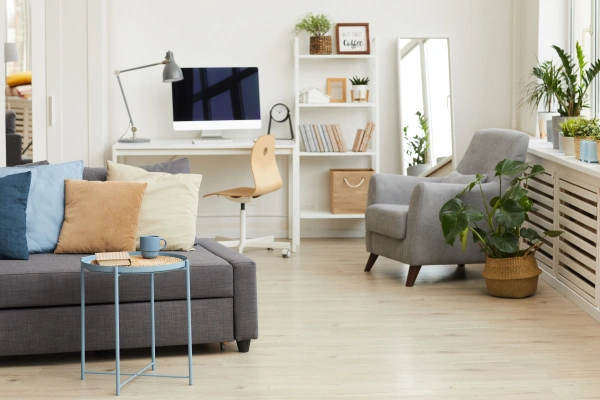 You need to be seen as a professional who can manage his or her time effectively and use his or her surroundings to demonstrate value to potential employers.
Remove all distractions until you've reached a state of calm. Switch off the TV, disable your phone, and close surrounding windows to reduce noise from the neighbourhood.
3. Be Prepared
It's essential to sit down, ready to answer questions. No matter what, remember to relax and be prepared for whatever questions the interviewer may ask.
Print out some notes to help you out, and make sure to stay focused instead of searching for answers online during the interview.
It's best to be prepared for common interview questions, such as why you're interested in the position, what you know about the company, and your most significant weaknesses.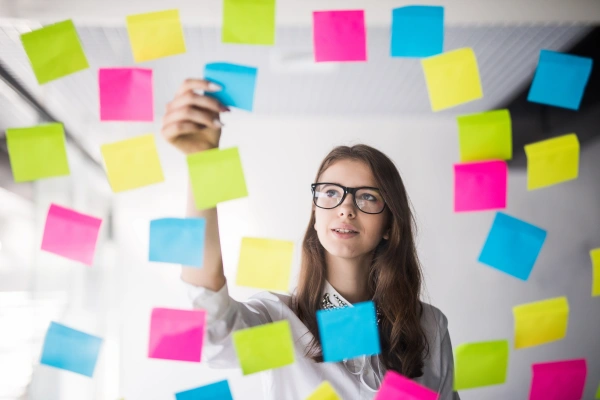 People have trouble remembering what they say. Frequently, they get nervous, and they forget what they've said a few minutes later.
To ensure that you don't sound too rehearsed or rehearsed, you can write a quick sticky note and put it on your computer.
You'll be able to go back to it later to ensure that you don't sound too prepared.
Be prepared to ask questions about the position and the company to determine if it is right for you. 
You might ask how the role fits the company's goals, what typical days look like and what you should expect in terms of responsibilities.
4. Practice
You don't want to sound robotic or too rehearsed during your virtual interview. You want to communicate naturally, but be prepared to answer most of the questions.
Practice with a friend or family member to get used to the different personalities and different ways of answering questions.
It is important to rehearse your elevator pitch. While this is an excellent way to impress the interviewer, your elevator pitch should differ depending on your speaking person.
It is unnecessary to memorize a whole speech, but you should try to give an example of the type of person you are.
5. Body Language
You don't have to shake a hiring manager's hand. It's best to keep your hands in plain sight, smile, and speak directly into the camera.
An employer will likely remember you if you maintain eye contact. It also shows confidence.
6. Dress the Part
You're probably just sitting on your bed, but you shouldn't look too lazy or messy. You should look professional and dress for the job you're interviewing for.
For men, that might mean a button-up shirt and blazer, while women should consider a dress or skirt and blouse.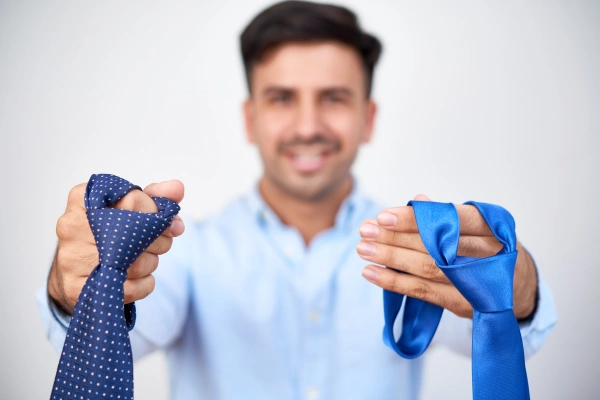 Professional clothing should be worn when you are in professional situations — but that's not the only reason.
People feel authoritative, trustworthy, and competent when they wear formal business attire.
7. Connect With the Interviewer
Be game for a quick chat about a common interest. As much as the hiring manager loves to get to the interview's nitty gritty, sometimes they need a breather from the questions.
It's essential to make a connection with the hiring manager.
You may share a personal story and interests. Connecting with the interviewer on an informal level can differentiate between a positive experience and a bad one.
8. Be Yourself
Your personality is your best asset. It's an essential factor for recruiters to consider when determining whether you'd be a good fit for a company's culture.
Answering questions with warmth and enthusiasm will show your passion for the company and your skills.
Some people will get a sense of your vibe right away.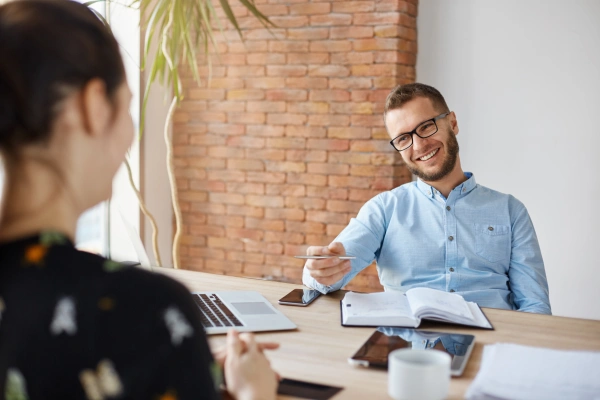 Applying to a job or internship with a company isn't just about your skillset and qualifications; it's also about putting yourself out there.
If you're a firm fit, they'll hire you right away and give you a chance to shine.
9. Do a Follow Up
After an online interview, follow up within 24 hours with a personal thank you note. This shows the interviewer that you value their time and helps you get back to talking about your value.
Additionally, it provides you with the opportunity to sell yourself and express your unique talents.
If you had a special relationship with your interviewer, mention that. If they said an issue you were working on, propose possible solutions.
The note you send should be short. If it's too long, it'll be deleted before its read.
Conclusion
You can't succeed in an online interview if you don't prepare ahead of time. Perform background checks on the company, the hiring manager, and the industry.
Learn about the job and the company's culture, and make sure you know the latest trends in the industry.
You'll be able to answer more interview questions with confidence, and you'll be able to move forward quickly and confidently.
Study With Us!
We offer practical courses in various areas of business. Our instructors have at least 10 years of practical experience in their fields.
Explore Our Featured Courses