10 Tips for Managing Remote Employees: A Guide for Managers
Newly appointed and experienced managers alike need strong decision-making abilities.
Not only does the ability to tackle complex problems and create a strategy for moving forward contribute to more successful team management, but it can also help organizations achieve crucial organizational transformation strategies and goals.
Despite the value of decision-making in management, only 20% of professionals believe their organizations excel at it, according to a recent McKinsey survey.
According to survey respondents, they spend 37 percent of their time making decisions on average, but more than half of that time is wasted.
The majority of managers regard decision-making as a one-time occurrence rather than a series of events.
This can lead to circumstances where managers overestimate their ability to affect a result and shut themselves off to other viewpoints and ways of thinking.
The truth is that finding a particular point in time where "a significant decision" is taken and things proceed from there is extremely rare.
The manager's task in managing that process is straightforward but extremely complicated at the same time.
Below are eight decision making process steps you can use to become a better manager and impact your company if you want to expand your business knowledge and be more successful in your job.
Ways of Managing Remote Employees
1. Create Team Expectations and Norms
According to research, only about half of all professionals know what is expected of them at work, which can have a negative effect on their engagement and dedication.
It's critical to create team norms that determine how your remote workers can communicate and collaborate if you want to improve motivation and engagement.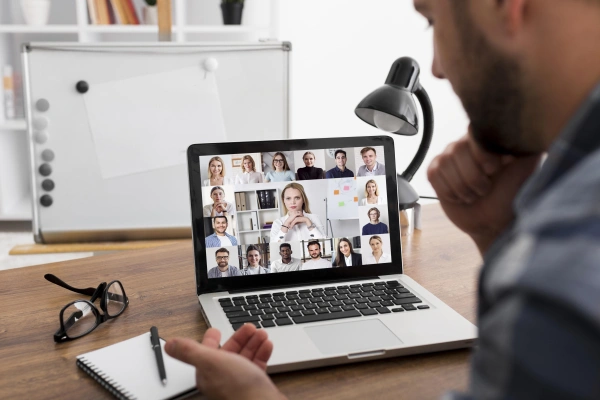 Participating in a structured launch phase is one way for scattered teams to ensure they get off to a good start.
Even if a face-to-face meeting isn't possible, being careful and intentional in launching the team and mutually deciding on norms to regulate the work you do together across locations is crucial.
Team members get to know each other in a meaningful way due to this process, which helps lay the groundwork for the future.
2. Have Check-Ins Regularly
Checking in with your remote staff regularly is a highly successful way to increase their commitment.
According to management consultancy company Gallup, employees who meet with their bosses on a daily basis are three times more committed than their colleagues.
According to studies, employees who do not communicate one-on-one with their bosses are four times more likely to be disengaged.
3. Make Use of Technology
Use project communication platforms like Trello and Slack in addition to videoconferencing tools to encourage information sharing among your team.
Using technology to enable face-to-face contact wherever possible while arranging check-ins and one-on-ones.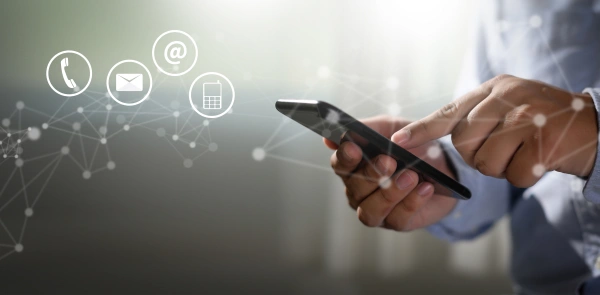 To build opportunities for face time with your team, use videoconferencing software like Zoom and UberConference. In a Forbes
Insights survey of over 300 executives, 62 percent said videoconferencing greatly enhances communication efficiency compared to audioconferencing tools, and 50 percent said it improves comprehension.
4. Maintain Consistent Communication
To effectively motivate and guide your remote workers, you must have accurate and reliable contact. As per another report by the Association for Talent Development, correspondence is essential for the executive's execution for 83% of business pioneers.
5. Be Open and Honest
Transparency is one of the essential communication skills for any leader. It is also the most crucial factor in determining employee satisfaction, according to data.
When communicating an effective plan, such as an organizational shift, clarify why certain decisions were taken in detail and encourage the staff to ask questions.
As a result, you'll be able to ensure that everyone is on the same page and provide a more substantial base of confidence.
6. Develop a Sense of Purpose
People, teams, and business success can all benefit from a sense of purpose. Setting a group vision is one of the top practices of high-performing directors, as per Google research.
According to a PwC survey, 83 percent of professionals believe the intent gives meaning to their everyday work.
Provide clear examples of how the employees' joint actions advance vital organizational goals to instil meaning in them.
7. Trust and Empower Your Employees
Employee empowerment is a critical component of high-trust teams that succeed.
As indicated by an investigation by Great Place to Work, associations with trust-based societies have more significant levels of advancement, consumer loyalty, worker commitment, and readiness.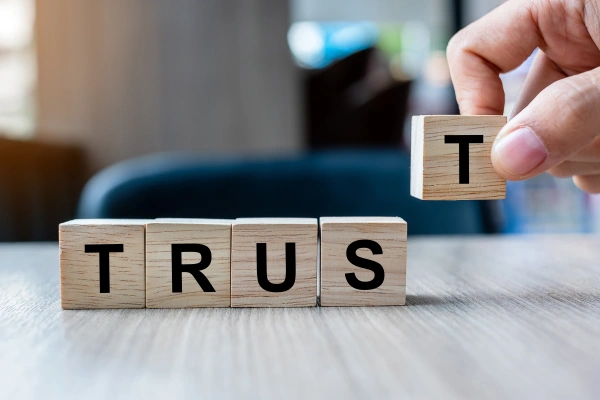 Avoid micromanaging remote employees, delegate tasks that provide development opportunities, and consider engaging your team in decision-making to inspire them.
By entrusting important tasks to your employees and including them in vital organizational processes, you will demonstrate that you appreciate their efforts and build a stronger working relationship.
8. Provide Assistance
Help the workers' professional growth and goal-setting in addition to delegating responsibilities to them.
According to Gallup, 69 percent of workers who have their supervisors assist them in setting job targets and success goals are engaged.
For example, if one of your employees wishes to improve their business skills, recommend that they take an online course and explain how doing so will help them progress their career.
9. Ask For Feedback
You should get your employees' opinions on how you're doing in addition to providing support and guidance.
Gaining insight into how others see you will help you develop emotional intelligence and a growth mindset.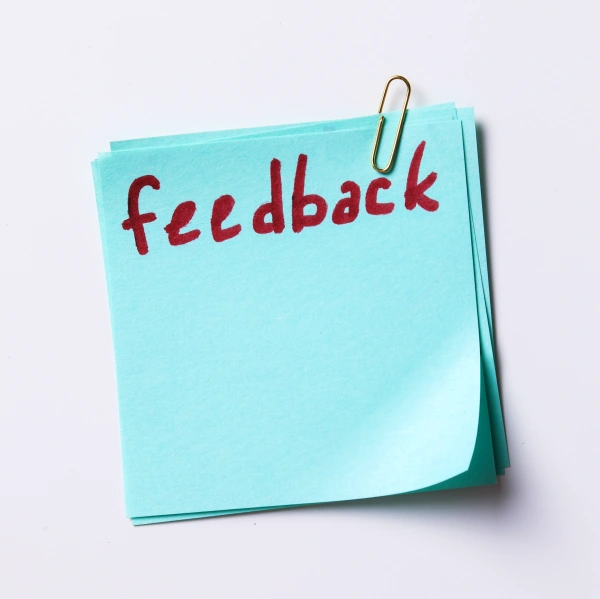 You will recognize your shortcomings and create a more assertive leadership development plan by increasing your self-awareness, allowing you to become a better manager and set an excellent example for your remote team.
10. Encourage Empathy and Awareness
Empathy is an essential element of emotional intelligence and a significant driver of work performance.
You can find yourself communicating with people from different countries and backgrounds when managing remote employees.
It's essential to be aware of cultural differences and foster an inclusive atmosphere while leading a multinational, dispersed team.
Take into consideration time zone changes and make an effort to be mindful of significant holidays and observance days.
11. Set Aside Time to Socialize and Connect With Others
One of the most challenging aspects of managing remote teams is cultivating relationships that can only be established through in-person social gatherings and casual conversations daily in a shared office setting.
Leave time for small talk before team meetings to help remote workers feel like they're a part of the team by hosting online events, such as a virtual happy hour.
It's a proven way to reinforce ties and build confidence, according to research.
12. Encourage a Healthy Work-Life Balance
Work-life balance is one of the most critical factors in attracting new workers in the United States. However, data reveals that unplugging after work is the most significant problem for 22% of remote workers.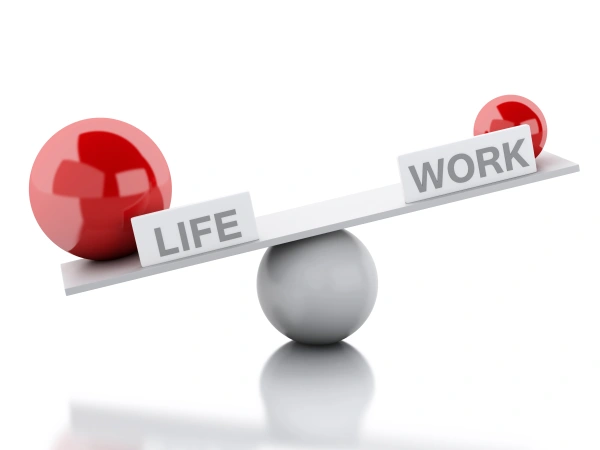 Lean into the standards and norms you set up at the start, and allow your staff to stick to a routine and leave work when working hours are over.
You will help your staff prevent burnout and improve the efficiency of your team by doing so.
Conclusion
Managing remote employees comes with its own set of difficulties.
You will be an efficient leader and equip the team to succeed with a consistent set of norms and goals, the right resources, a high level of emotional intelligence, and commitment to management best practices.
Study With Us!
We offer practical courses in various areas of business. Our instructors have at least 10 years of practical experience in their fields.
Explore Our Featured Courses