8 Decision Making Process Steps
Newly appointed and experienced managers alike need strong decision-making abilities.
Not only does the ability to tackle complex problems and create a strategy for moving forward contribute to more successful team management, but it can also help organizations achieve crucial organizational transformation strategies and goals.
Despite the value of decision-making in management, only 20% of professionals believe their organizations excel at it, according to a recent McKinsey survey.
According to survey respondents, they spend 37 percent of their time making decisions on average, but more than half of that time is wasted.
The majority of managers regard decision-making as a one-time occurrence rather than a series of events.
This can lead to circumstances where managers overestimate their ability to affect a result and shut themselves off to other viewpoints and ways of thinking.
The truth is that finding a particular point in time where "a significant decision" is taken and things proceed from there is extremely rare. The manager's task in managing that process is straightforward but extremely complicated at the same time.
Below are eight decision making process steps you can use to become a better manager and impact your company if you want to expand your business knowledge and be more successful in your job.
Decision Making Process Steps
1. Create a Decision Framework
The first stage in the process is to identify the issue.
Ascertain that the problem has been thoroughly studied and identified, and everyone involved in the outcome understands what needs to be done.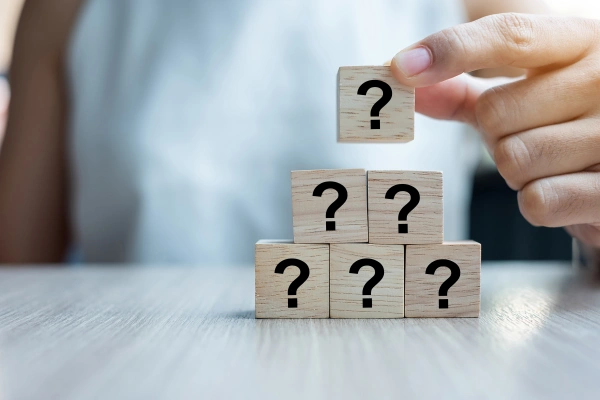 This decision making step can be difficult for managers since a poorly phrased question can lead to a process that results in the wrong response.
A manager's primary concern at the outset should be to ensure that they're consciously shaping the question they're attempting to answer and the decision they're trying to influence.
2. Structure Your Team
To navigate the decision making process, the Team Managers must assemble the right people.
One of the most important concerns you must address is who will assist you in making that decision.
The primary problem is the composition of the team or the selection of people you're putting together to make that decision.
Map the technological, political, and cultural underpinnings of the decision that needs to be taken as you assemble your team, and gather colleagues with diverse expertise and experience levels to assist you in reaching a feasible solution.
3. Take into Account the Timeframe
The above act of mapping the complexities of the problem at hand should consider the decision's urgency.
Business issues with significant ramifications can necessitate a more extended decision-making period, while other difficulties may require a shorter timetable.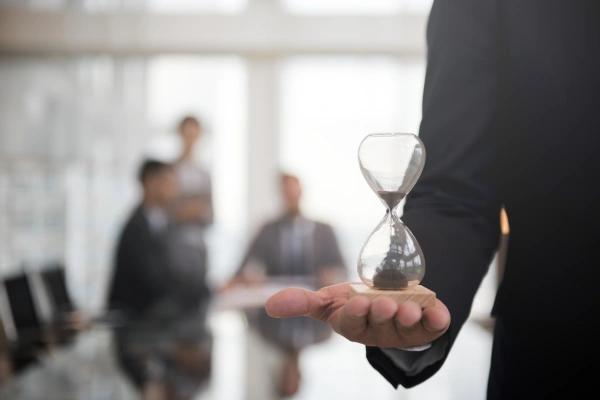 You must form the decision-making in terms of both of those dimensions as a manager.
The importance of the decision you're trying to make and, more importantly, how quickly it needs to be made considering the time constraints.
The final question is how much time you and the team are willing to devote to problem diagnosis and decision-making.
4. Define Your Strategy
It's important to establish ground rules and delegate tasks to team members early on in decision-making.
This will ensure that everyone knows how they can contribute to problem-solving and that everyone decides how a compromise can be found in the end.
It's essential to have a clear understanding of the positions people will play and how decisions will be taken from the start.
Managers often leave this to chance, resulting in people self-assigning themselves to positions that they do not like and deferring to consensus, which is likely to result in a lower appraisal of the issue's innovative solution.
5. Encourage Debate and Discussion
One of the problems with leading a team that sticks to consensus is that it can shut out opposing viewpoints and prevent problem-solving creativity.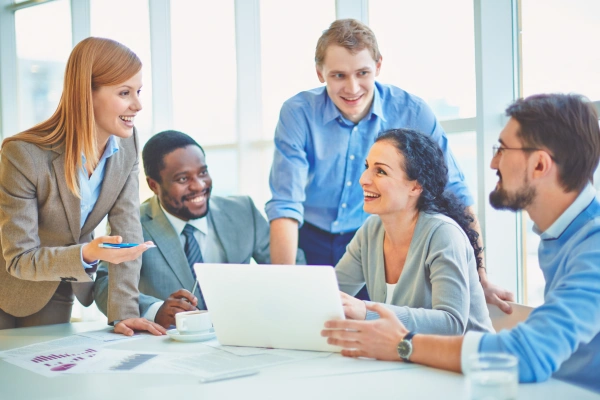 Because of this possible stumbling block, you should assign certain positions that are solely responsible for finding flaws in claims and encouraging discussion.
Since this action takes time and can interrupt group cohesion, managers must oversee the process's inner workings from the start to ensure successful teamwork.
6. Understand the Dynamics of the Group
There are other obstacles you must overcome as you lead your team through the process of decision-making, in addition to building an environment that encourages honesty and discussion.
One is to make sure that the group size is sufficient for the problem and allows for a smooth workflow.
Each incremental participant contributes to the complexity of the decision-making and the amount of time it takes to make and
execute a decision by bringing together all the relevant evidence and serving different political and cultural stakeholders.
Identifying which sections of the procedure can be done without face-to-face contact is another mission.
Finally, since so much decision-making needs high-quality human contact, you'll need to postpone some of the procedure for ill-structured and complex tasks to a face-to-face conference.
7. Ensure all Of the Elements Are in Place
You must ensure that you are initiating a process that includes:
• Shared objectives that were laid out in advance.
• Alternatives that have been given careful consideration and thought.
• Methods that are effective in examining the results of decisions.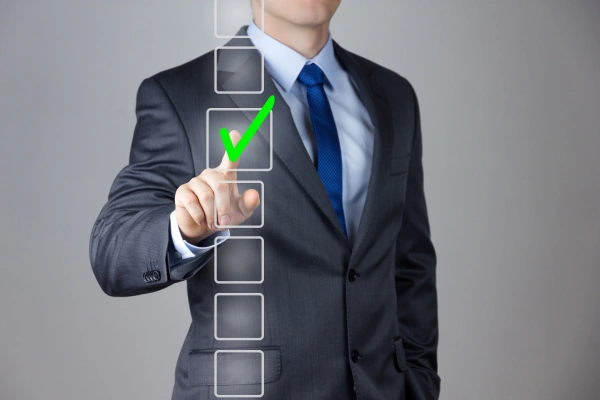 All three of these elements have a significant impact on the consistency of the solution that is eventually found.
8. Complete the Closure and Alignment Process
To bring the process to a close, you must find a solution that is adequately aligned with your group's members and has enough support to be implemented.
Clear communication is essential with the other decision making process steps to ensure that the team understands and is committed to the strategy.
Conclusion
Both managers should have a thorough understanding of the decision making process steps.
If you're an inexperienced leader looking to advance your career or a professional executive looking to enhance your job performance, honing your decision-making style will help you improve and give you the resources you need to succeed.
Study With Us!
We offer practical courses in various areas of business. Our instructors have at least 10 years of practical experience in their fields.
Explore Our Featured Courses